Happy Happy Spring everyone! It's my second favourite time of the year (I like fall even more) and I'm slowly coming out of hibernation mode. I have a semi secret recipe to share with you today, one that I have been making for a few months now and requires that you check out a my new favourite Almond Flour product - JK Gourmet. Baking with almond flour can be tricky, and although you can make your own it can be very time consuming! The finer the almond flour you use the better the end product will be! So far I have found this one to work the best.
A note on butter:
*I don't use butter very often in my recipes and so that makes this one special! Whenever I think of butter I think of the Butter Battle Book by Dr Suess...do you remember that one? Anyways...back to the point...I seem to be able to tolerate butter as long as it is super happy (my word for organic) and I use it only on occasion. Butter contains only traces of lactose and thus many people who are lactose intolerant can handle a little bit of butter.
ALMOND FLOUR BUTTER BISCUITS
*Adapted from Elena's Pantry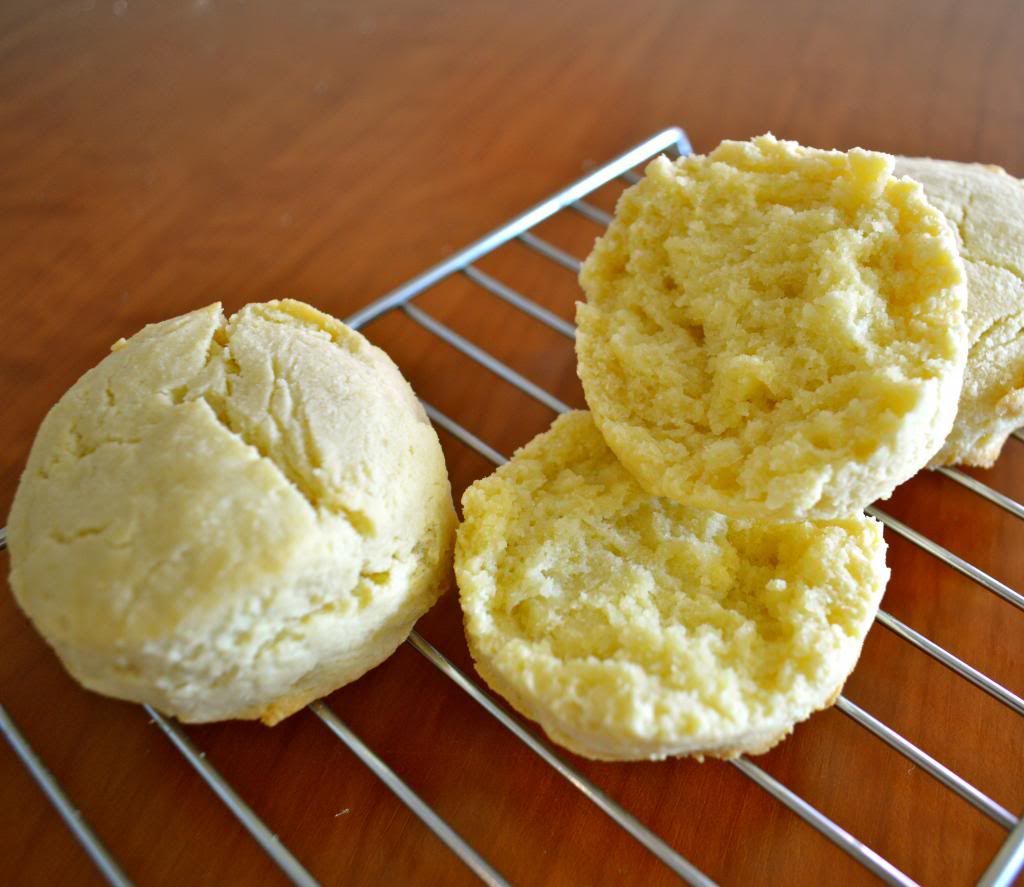 ✿ 2 1/2 cups almond flour (JK Gourmet)
✿ 1/2 tsp baking powder (Gluten Free? - Make your own!)
✿ 1/2 tsp sea salt
✿ 1/4 cup cold,happy butter (organic)
✿

2 happy eggs
*parchment paper
INSTRUCTIONS:
1) Combine almond flour, baking powder and sea salt in a large bowl.
2) Scoop the cold butter into the almond flour mixture and mash it into the flour with a fork. Continue to combine until the butter pieces are a bit smaller than pea size.
3) Whisk eggs in a small bowl and add them to the dough mixture. S

tir until fully combined.
**At this point feel free to add any spices or dried fruit if you so cho

ose.
4

) Spread a piece of parchment paper on your working surface.
5

) Form the dough into a ball and place it on the parchment paper.
6

) Using your hands, mold the dough into a circle about 1/4 inch thick.
7

) Use a cookie cutter or the end of a glass to cut out circular biscuits of dough. Place the biscuit cut outs on a non stick or parchment lined tray. Continue until all the dough has been used up.
8

) Place in the oven at 350 for 15 minutes.
9

) Enjoy!
Song of the day: we went to see Jordan Klassen and his band in Ottawa with our friends Colin and Jon last weekend! They were very good live!
Have a wonderful evening!
Love,
Malakai